As you probably know by now, Sam Fels over at Second City Hockey is raising all hell over the fact that his cheesesteaks have not yet arrived. Now I understand that things get overlooked and that many Philadephia-based organizations find it difficult to deliver in Chicago (e.g., the 2009-10 Philadelphia Flyers). Since I didn't want things to get out-of-hand and I also wanted to give you the benefit of doubt, I checked with a number of Philadelphia area delivery companies to see if I could track the aforementioned cheesesteaks.
As I expected, I was able to track the cheesesteaks departing from Philadelphia from a number of different services, so it is obvious that you have more than made an effort to follow through on your promise. I commend you for that effort. Unfortunately, there was no record of the cheesesteaks actually arriving in Chicago, but through extensive research I was able to discover the plight of each shipment...
We interrupt this FanPost for a message from Nurse Ratched at MentalHealth.org: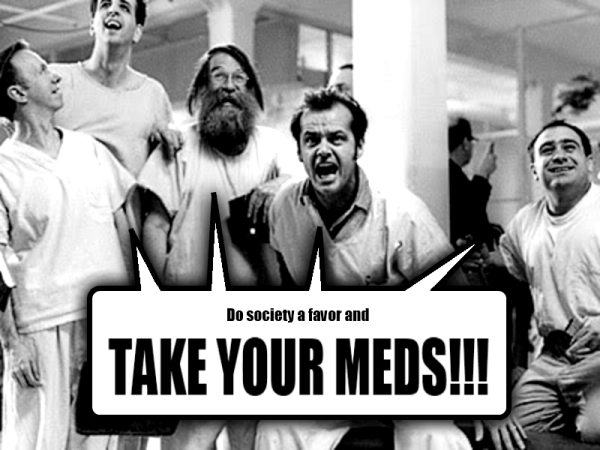 Thank you.