So while the world is imploding around us, I figured it couldn't hurt to have a FanPost for all hurricane-related/weekend chat stuff. I know a majority of us are somewhere within the main storm zone. If people's power goes out, we could use this to check back in once we get internet back so people know everyone's good.
Preparations are already done at my house and it's getting nastier out by the minute it seems. I'm wondering how this will affect my school move-in.
And just to cheer people up a bit: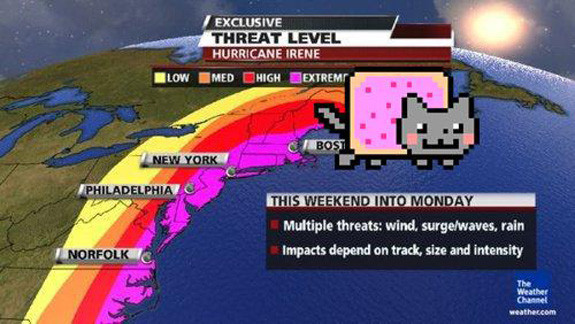 This item was written by a member of this community and is not necessarily endorsed by Broad Street Hockey.